Recently, we have received many message from the customers about the Issue of Plastic Injection Chair Mould. We all know the plastic chair mould are widely using in our daily life , we could see it anywhere. But how to make the chair mould? How to choose the reliable chair mould supplier in this big market? Today we are selected some questions to discussed.
Kelong Mould is the leading chair mould manufacturer in china, we has developed more than 300 sets chair moulds during these years.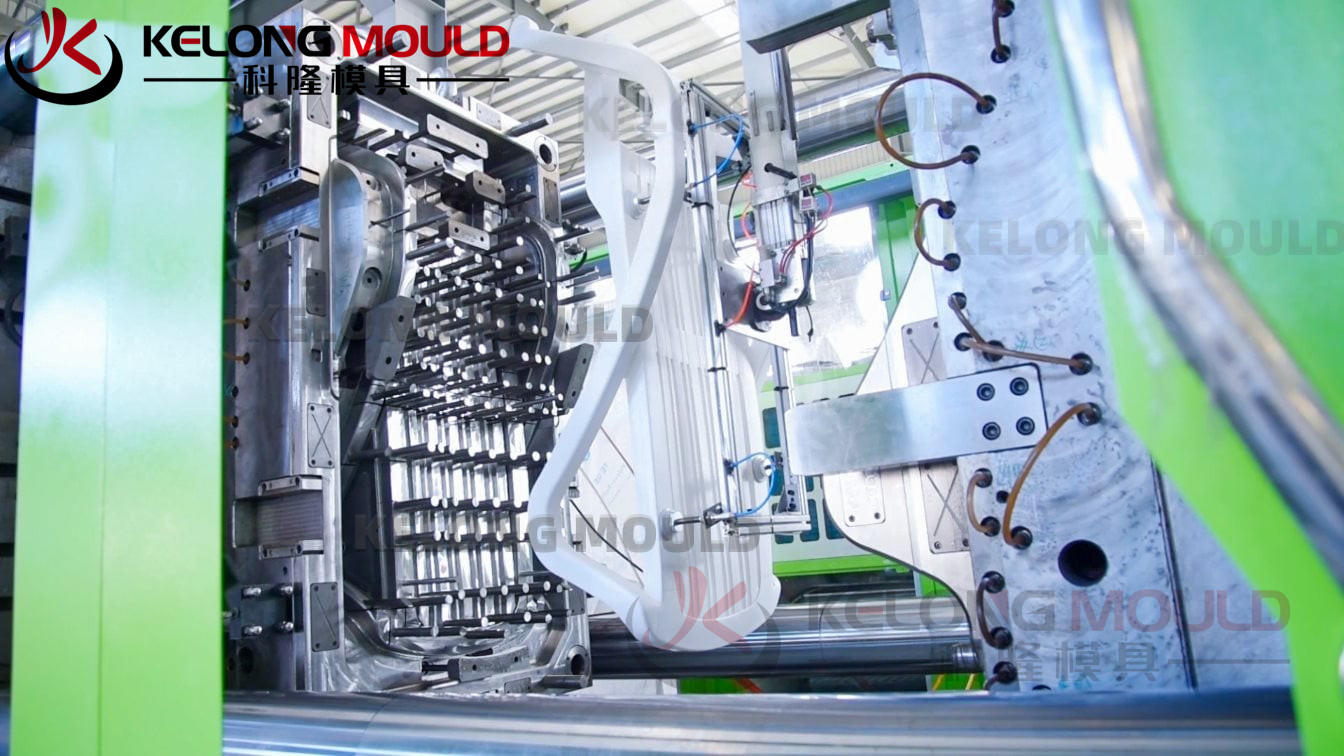 Q: Can you tell your chair mould running cycle time?
If the cooling water temperature is from 8 to 12 centigrade degree, if the chair weight from 1700g to 2400g, the cycle time should be 35s to 50s. If the machine plastic melt and injection is with accumulators. Please check how they make the cooling channel? If the cooling channel is extra in and out? If the cooling channel is one according with the chair shape?
Q:How you guarantee your chair mould run shorts?
Many people will say that they will have one millions guaranteed. But who can know that how can they guarantee. The guarantee for a mould run 1 million shorts without any flashes? Because if you accept to cut the flash by your workers heavy labor, I think you can use this mould for 10 millions shorts. So you need to check the steel hardness, and in the mould if there is any parting area were welded. Normally the steel hardness should be HRC33.
Q:How about the stackable?
When the chair plastic design are doing, we have to check its stackability. And you also need to consider the deform possibility of the chair moulding.

Ok, today we are sharing above information, if you like this kind of sharing or you have any question about the Plastic Chair Mould, please let me know.Thanks!

+86-17705763693
[email protected]
www.kelongmoulds.com